---
Showing videos with the topic "Retirement Readiness".
---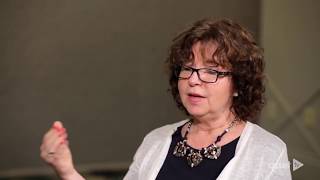 Marymichele Delaney, Director of Human Resources at Lasell College, sits down to discuss the strides the college has taken to optimize its retirement plan offering for participants/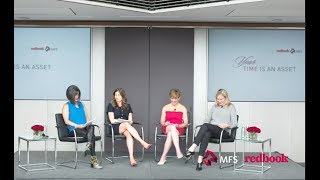 A Time for You: Owning Your Financial Future
Cammack Retirement's Emily Wrightson participated in the MFS & Redbook "A Time for You" event, alongside Jane Francisco, Editorial Director at Hearst Lifestyle Group, Heather Ettinger, Founder & Wealth Advisor of Luma Wealth Advisors and Jenine Garrelick, Senior Managing Director at MFS. The panelists discussed key financial concerns that women face at different stages in life and shared tips to help navigate them effectively.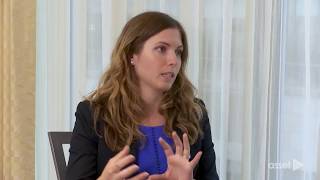 Emily Wrightson, Director, Cammack Retirement Group, shares some of the trends she's seeing among plan sponsors, including the shift from an investment focus to a more holistic look at retirement plans, as well as the emphasis on data protection, equitable participant fees, benchmarking, and data mining to target specific groups of participants.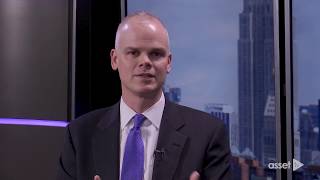 Earle Allen, Partner and Healthcare Practice Leader at Cammack Retirement Group, provides an update on the healthcare space, including the evolving legislative environment, the importance of financial wellness and targeted communication campaigns, the equitable distribution of fees and the use of stable value investments in retirement plans.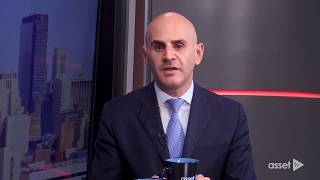 An Update on the Oregon State-Run Auto-IRA Programs
Lisa Massena, Executive Director of OregonSaves shares an update on the program. The OregonSaves initiative provides a savings vehicle for employees of firms without formal retirement programs.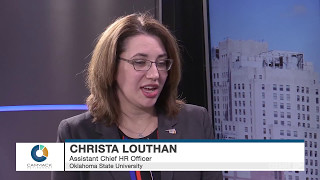 Case Study: The Oklahoma State University and A&M System
Christa Louthan, Assistant Chief HR Officer at the Oklahoma State University shares the process they undertook to consolidate recordkeepers, streamline investments and create a consolidated retirement "brand" across the university system - all while effectively engaging participants through focus groups and other communication initiatives.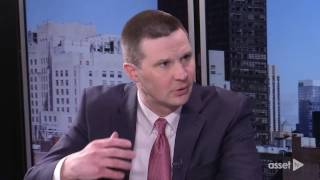 Case Study: The University of Massachusetts Supplemental Retirement Program
Andrew Russell and Matthew Wamback of the University of Massachusetts System Office explain the development of their supplemental retirement program, how the University improved the plan's administration and effectiveness, and the importance of communicating and educating plan participants.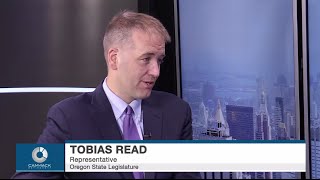 The Oregon Retirement Savings Plan
In his interview, Representative Tobias Read (D-OR), Candidate for State Treasurer, discusses the Oregon Retirement Savings Plan, an initiative to provide retirement plan coverage to private-sector workers who currently do not have access to an employer sponsored qualified retirement plan.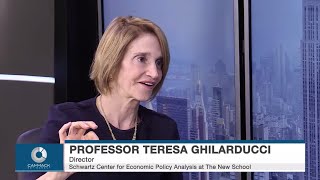 Solutions to Providing Retirement Coverage: The Retirement Savings Plan
In her interview, Professor Teresa Ghilarducci, Director for Schwartz Center in Economic Policy Analysis (SCEPA) at The New School, discusses possible solutions to providing retirement coverage to employees not currently covered by a qualified retirement plan.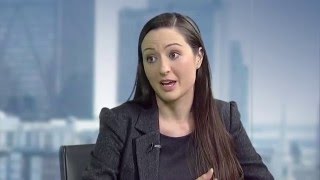 Maximizing Retirement Readiness with Communication & Education and Plan Design
Jen Stevens, Consultant at Cammack Retirement Group, shares how plan sponsors can maximize retirement readiness through communication & education and plan design initiatives.
Note: This feature is to provide general information only, does not constitute legal advice, and cannot be used or substituted for legal or tax advice. Opinions expressed are those of the author, and do not necessarily represent the opinions of Cammack Retirement Group.
Investment products available through Cammack LaRhette Brokerage, Inc.
Investment advisory services available through Cammack LaRhette Advisors, LLC.
Both located at 100 William Street, Suite 215, Wellesley, MA 02481 | p 781-237-2291