---
Showing videos with the topic "Fees".
---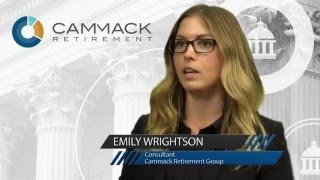 The RFP Evaluation Processes: Fees and Services
Emily Wrightson answers: Discuss the Cammack Retirement RFP process and the importance of evaluating not only fees, but core service designed to engage participation?
Note: This feature is to provide general information only, does not constitute legal advice, and cannot be used or substituted for legal or tax advice.
Investment products available through Cammack LaRhette Brokerage, Inc.
Investment advisory services available through Cammack LaRhette Advisors, LLC.
Both located at 100 William Street, Suite 215, Wellesley, MA 02481 | p 781-237-2291