---
Showing videos from 2015.
---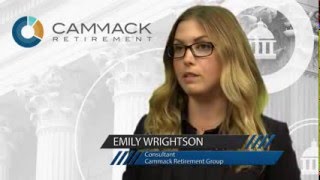 The Latest Technology and Retirement Plans
Emily Wrightson answers: How is the latest technology being incorporated into the defined contribution/retirement plan marketplace?
Consolidating Vendors: Benefits
Jeff Snyder answers: Why is there a trend towards vendor consolidation and what are some of the benefits of consolidating administration/recordkeeping and plan servicing?
Consolidating Vendors: Challenges
Jeff Snyder answers: What are some of the challenges associated with consolidating vendors/recordkeepers?
The Vendor/Recordkeeper Selection Process
Jeff Snyder answers: What is the process that Cammack Retirement undertakes when assisting a client with selecting a vendor(s) for its defined contribution plan? How do you ensure that the client is getting the best services, as well as the best value?
Streamlining an Investment Array
Jeff Snyder answers: How does Cammack Retirement work with clients to streamline an investment array within a defined contribution plan?
Reviewing Qualified Default Investment Alternatives (QDIA)
Jeff Snyder answers: What is Cammack Retirement's approach to reviewing the Qualified Default Investment Alternative?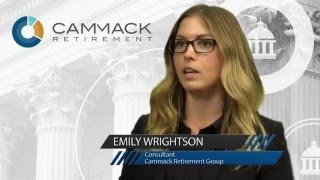 The RFP Evaluation Processes: Fees and Services
Emily Wrightson answers: Discuss the Cammack Retirement RFP process and the importance of evaluating not only fees, but core service designed to engage participation?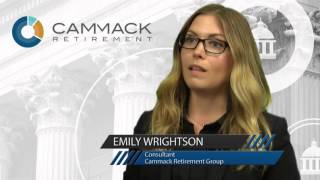 Best Practice: Conduct a Vendor RFP Every 3-5 Years
Emily Wrightson answers: Why should plan sponsors undertake an RFP process every three to five years?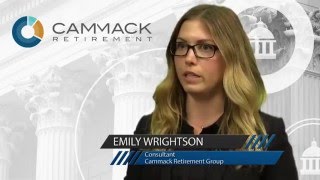 Innovations in the Defined Contribution Marketplace
Emily Wrightson answers: Can you describe some of the innovations that Cammack Retirement has observed in the defined contribution marketplace?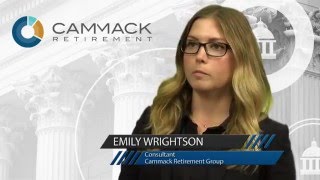 Marketing Retirement Plans Using the Latest Technology
Emily Wrightson answers: How can you incorporate the latest technology into marketing of the retirement plan, or even employed benefit plans, in general?
Note: This feature is to provide general information only, does not constitute legal advice, and cannot be used or substituted for legal or tax advice.
Investment products available through Cammack LaRhette Brokerage, Inc.
Investment advisory services available through Cammack LaRhette Advisors, LLC.
Both located at 100 William Street, Suite 215, Wellesley, MA 02481 | p 781-237-2291