---
Showing videos with the topic "Investments".
---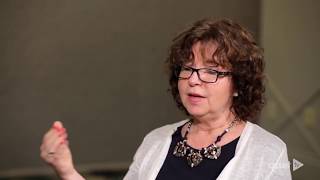 Marymichele Delaney, Director of Human Resources at Lasell College, sits down to discuss the strides the college has taken to optimize its retirement plan offering for participants/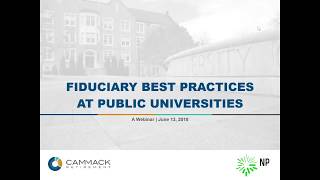 Fiduciary Best Practices for Public University Retirement Plans: A Webinar
Many private universities, hospitals, and other non-profit entities have faced litigation related to their retirement plans. While public university retirement plans and governmental plans are generally exempt from ERISA, plan sponsors may nonetheless have fiduciary responsibilities to the plan under state law and, therefore, face many of the same issues that are being litigated by other entities.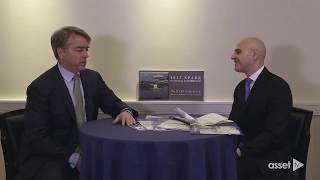 An Update on the Global Defined Contribution Marketplace
Matthew O'Hara, PhD, CFA, Managing Director at BlackRock, discusses the global defined contribution marketplace.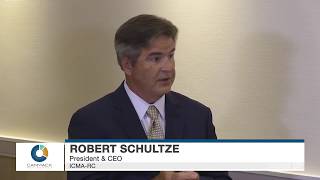 An Update on Local, Municipal and State Government Retirement Programs
Robert Schultze, President and CEO of ICMA-RC, discusses some of the trends in the public defined contribution market and the importance of people and technology in the industry.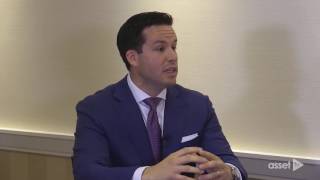 The Latest Trends for Plan Sponsors in the Governmental Market
Andrew Whiting, Vice President and Head of Government Markets at Lincoln Financial Group, discusses the latest trends for plan sponsors in the governmental market.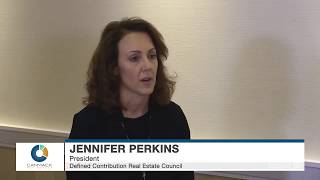 The Use of Direct Real Estate and Less Liquid Investments in DC Plans
Jennifer Perkins, Co-President of the Defined Contribution Real Estate Council (DCREC), discusses the use of direct real estate and less liquid investments in defined contribution retirement plans.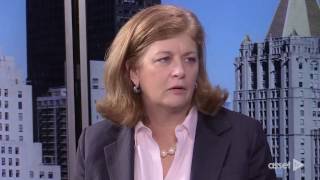 Addressing the Appropriateness of Target Date Funds
Joseph C. Flaherty, Jr., Chief Investment Risk Officer, MFS Investment Management & Denise Burns, CFA, Vice President & Head of Investments, Cammack Retirement Group discuss the appropriateness of target date funds.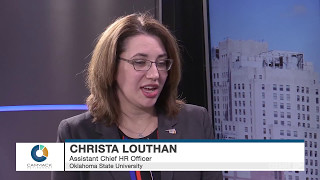 Case Study: The Oklahoma State University and A&M System
Christa Louthan, Assistant Chief HR Officer at the Oklahoma State University shares the process they undertook to consolidate recordkeepers, streamline investments and create a consolidated retirement "brand" across the university system - all while effectively engaging participants through focus groups and other communication initiatives.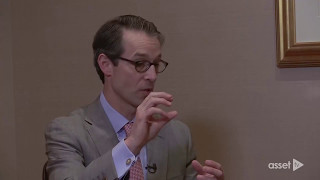 Defined Contribution Investment Product Construction
David Musto, President, Great-West Investments discusses investment product construction in defined contribution retirement plans.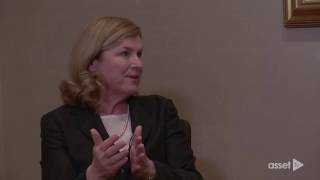 Defined Contribution Investment Menu Design
Stacy Schaus, Executive Vice President and DC Practice Leader at PIMCO, sits down with Jeff to discuss defined contribution investment menu design.
Note: This feature is to provide general information only, does not constitute legal advice, and cannot be used or substituted for legal or tax advice.
Investment products available through Cammack LaRhette Brokerage, Inc.
Investment advisory services available through Cammack LaRhette Advisors, LLC.
Both located at 100 William Street, Suite 215, Wellesley, MA 02481 | p 781-237-2291