---
Showing videos from 2018.
---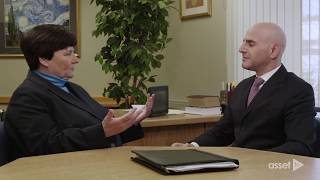 Beth Pearce, Vermont State Treasurer, discusses the importance of providing retirement coverage to everyone and how her state's Multiple Employer Plan (MEP) will work to provide a secure, vetted retirement option for all of Vermont's small employers.
Note: This feature is to provide general information only, does not constitute legal advice, and cannot be used or substituted for legal or tax advice.
Investment products available through Cammack LaRhette Brokerage, Inc.
Investment advisory services available through Cammack LaRhette Advisors, LLC.
Both located at 100 William Street, Suite 215, Wellesley, MA 02481 | p 781-237-2291